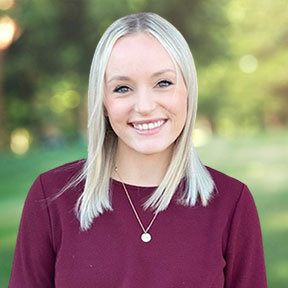 I was born and raised in Pittsburgh, Pennsylvania. After graduating Magna Cum Laude from Lock Haven University with an undergraduate degree in Health Sciences with a minor in Psychology, I earned my master's degree in Physician Assistant Studies at Chatham University.
Since beginning my professional career, I have strived to be the best provider to educate and guide my patients to the finest care possible. I believe this level of care is achievable through hard work, compassion, and continued learning in an ever-changing field.
Women's Health is unique in that I can relate to my patients while supporting and caring for them during some of their most life-changing moments. It is a great privilege to work alongside such passionate and respected women in this practice.
I enjoy hiking with my puppy and my husband during my downtime, traveling, and exploring local coffee shops.

OB/GYN Services For Women of All Ages
24/7 service. Same Day Appointments are Available.
1973 Springfield Ave., Maplewood, NJ, 07040