METROPOLITAN OB/GYN, PA
Serving women of all nations with excellence and compassion
Founded in 2002, we offer a wide range of services to women of all ages, in both obstetrical and gynecological services.

A long tradition of excellence in patient care.
We provide care for women with various high-risk obstetrical issues such as Cervical Incompetence, Hypertension in pregnancy, Preterm Labor, Multiple Gestation, and Diabetes Mellitus. We also perform minimally invasive surgery.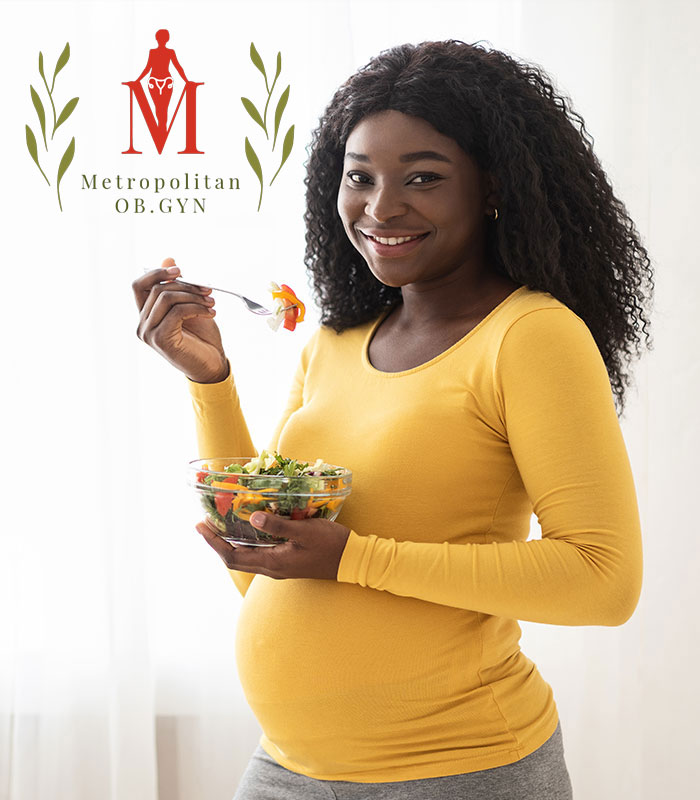 We admit to Overlook Hospital (Summit, NJ).
Total Sono Provides Ultrasound Services.
(973) 355-6469
CALL for appointment with Total Sono.
Woman-to-Woman Care
Our Doctors features a staff of caring and compassionate woman-to-woman care you can trust.
Board-Certified Physicians
Our board-certified, highly trained physicians are all experts in both obstetrics and gynecology.
Exceptional Care for Women
We are passionate about both obstetrics and gynecology and offer a full array of OG/GYN services.
Comprehensive Care
We're here for preventive care, pre-pregnancy counseling, or one of our comprehensive obstetrics and gynecology services.
A Personal Approach
We are committed to understanding and knowing you personally through every stage of your life.
Wide Range of Services
Our physicians provide a personalized touch delivered with a passion for women's health and preventative services.
See If We Accept Your Insurance
We are passionate about both obstetrics and gynecology. The following are some of the gynecological procedures that we perform.  However, please call the office if you have a question about a specific procedure that is not on this list as we aim to keep abreast of new technology.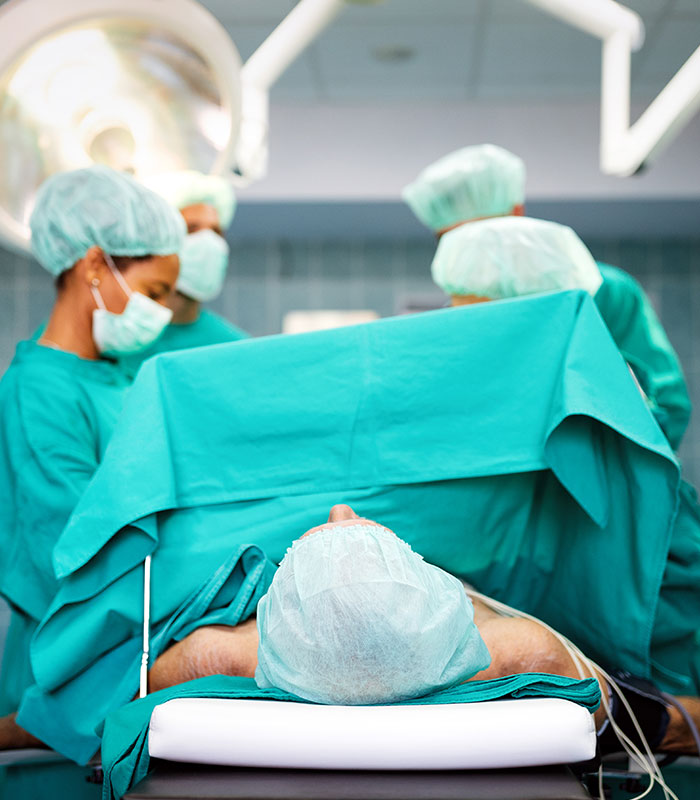 Abdominal Hysterectomy
An abdominal hysterectomy is a surgical procedure that removes your uterus through an incision in your lower abdomen. Your uterus — or womb — is where a baby grows if you're pregnant.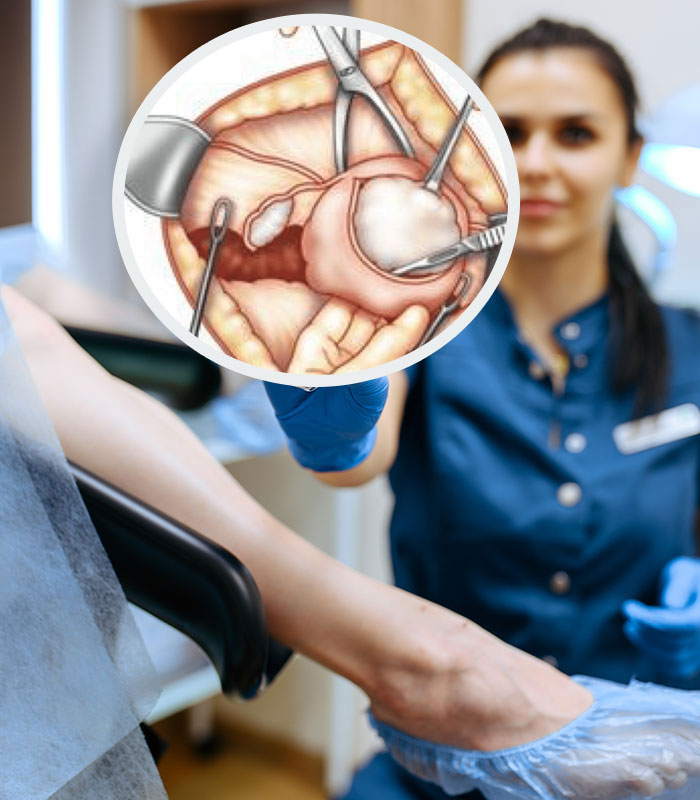 Abdominal Myomectomy
An abdominal myomectomy is a surgical procedure that is carried out in order to have fibroids removed from the uterus.  Uterine fibroids are tumors that develop in the woman's womb and are round or semi round in shape.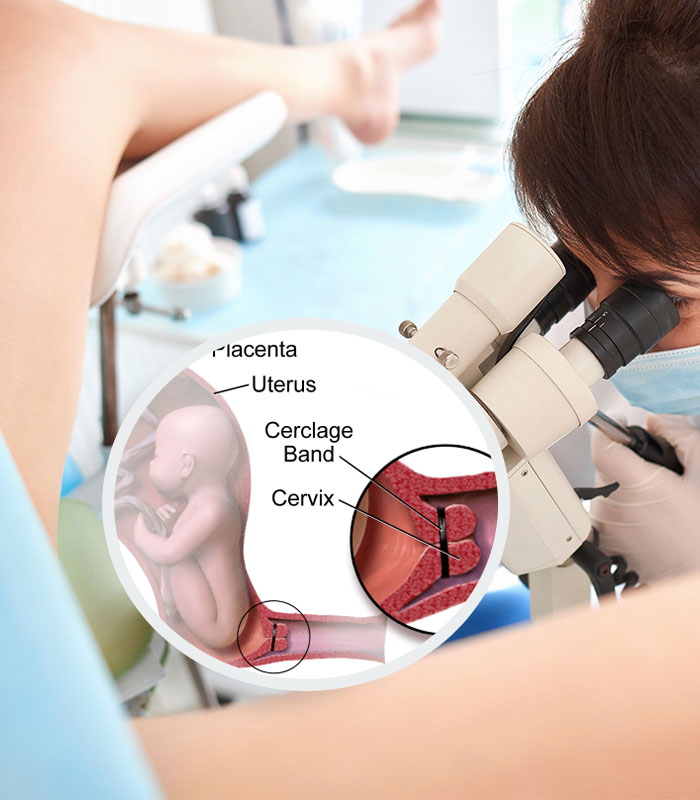 Cerclage Placement
Cervical cerclage is the placement of stitches in the cervix to hold it close. This procedure is used to keep a weak cervix (incompetent cervix) from opening early in select cases.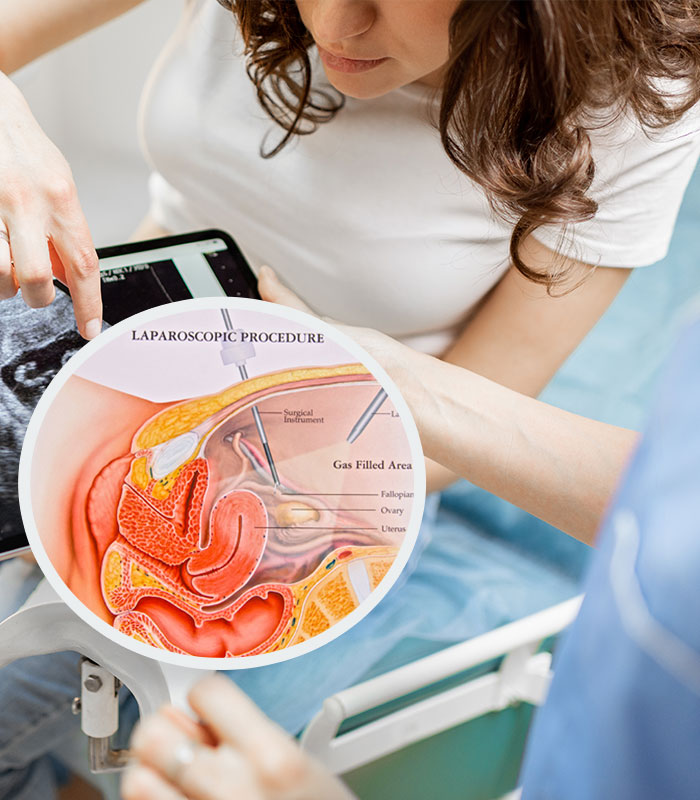 Diagnostic Laparoscopy
Diagnostic laparoscopy is a surgical procedure doctors use to view a woman's reproductive organs. A laparoscope, a thin viewing tube similar to a telescope, is passed through a small incision in the abdomen.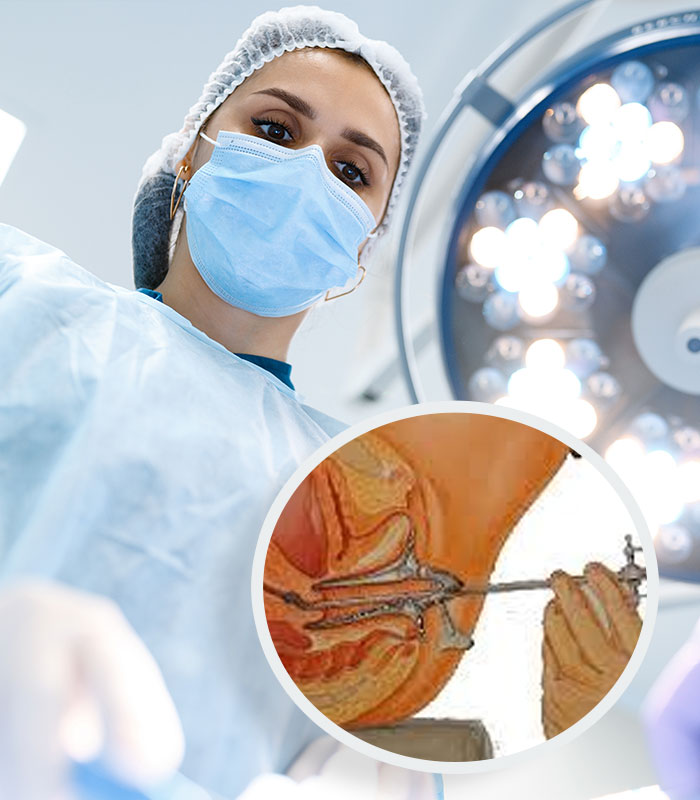 Hysteroscopy, Dilation and Curettage
Hysteroscopy and/or dilation and curettage are usually performed under general anesthesia. Hysteroscopy is performed with a skinny telescope-like instrument (hysteroscope).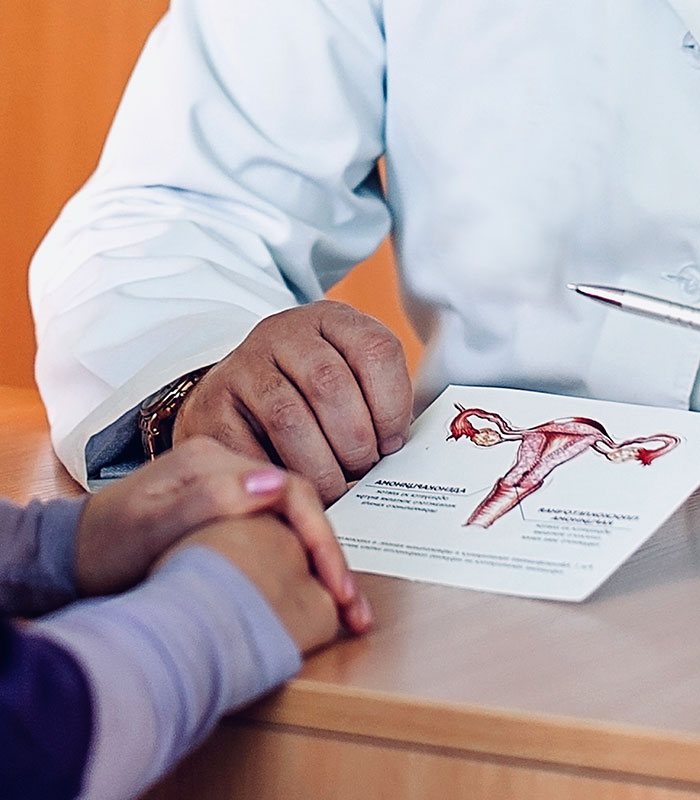 Hysteroscopic Endometrial Ablation
An endometrial ablation is an operation to permanently destroy the endometrium lining of the uterus. We pass a special telescope, called a hysteroscope, through your vagina and cervix and into your uterus.

Our dedicated team is focused on the needs of each woman.
Or Call — +1 (973 ) 313-2501
"I highly recommend Metropolitan OB/GYN!  They provide excellent service and a great bedside manner. The physicians are very kind, knowledgeable and exemplify the qualities of what I desire in a doctor."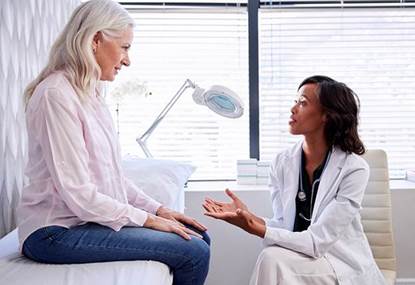 OB/GYN Services For Women of All Ages
24/7 service. Same Day Appointments are Available.
1973 Springfield Ave., Maplewood, NJ, 07040