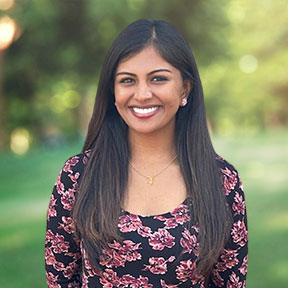 I was born and raised in Tampa, Florida, and obtained a Bachelor's degree in Biomedical Sciences from the University of South Florida. I pursued my Master's degree in Physician Assistant Studies at Seton Hall University.
My passion for women's healthcare comes from the love my mother has shown in her career as a labor and delivery RN for over 25 years. I believe that empathy, honesty, and communication are just as valuable as medical competence.
 I will always work on being the provider that listens, and I can assure you that I pledge my service in its entirety for the well-being of my patients. It is an honor to serve at practice with common goals and prioritize women's health in this community.
My hobbies include singing, painting, and Bollywood dancing for over 20 years. In addition, I enjoy the time I get with my husband to travel and explore new food places!

OB/GYN Services For Women of All Ages
24/7 service. Same Day Appointments are Available.
1973 Springfield Ave., Maplewood, NJ, 07040